Converting Text to CSV Using Shortcuts and Numbers
‪That was a fun adventure… now that it's done, I can share the journey. ‬
‪I enjoy data and looking at trends, I don't know why… but I do. When I got my car after moving to Las Vegas, I thought what better time to log my mileage than with a new car.
‪I created a text file that had relevant information (e.g. trip meter, gallons pumped, cost per gallon, etc.) and a Shortcut that would prompt me for each piece of information at each fill up. ‬
‪I knew I'd need to migrate from the initial text file to CSV/Excel so I could do something with this information (trends, charts, etc.), but I kept procrastinating as it seemed to be laborious. ‬
‪Finally figured out a way to do it with Shortcuts: ‬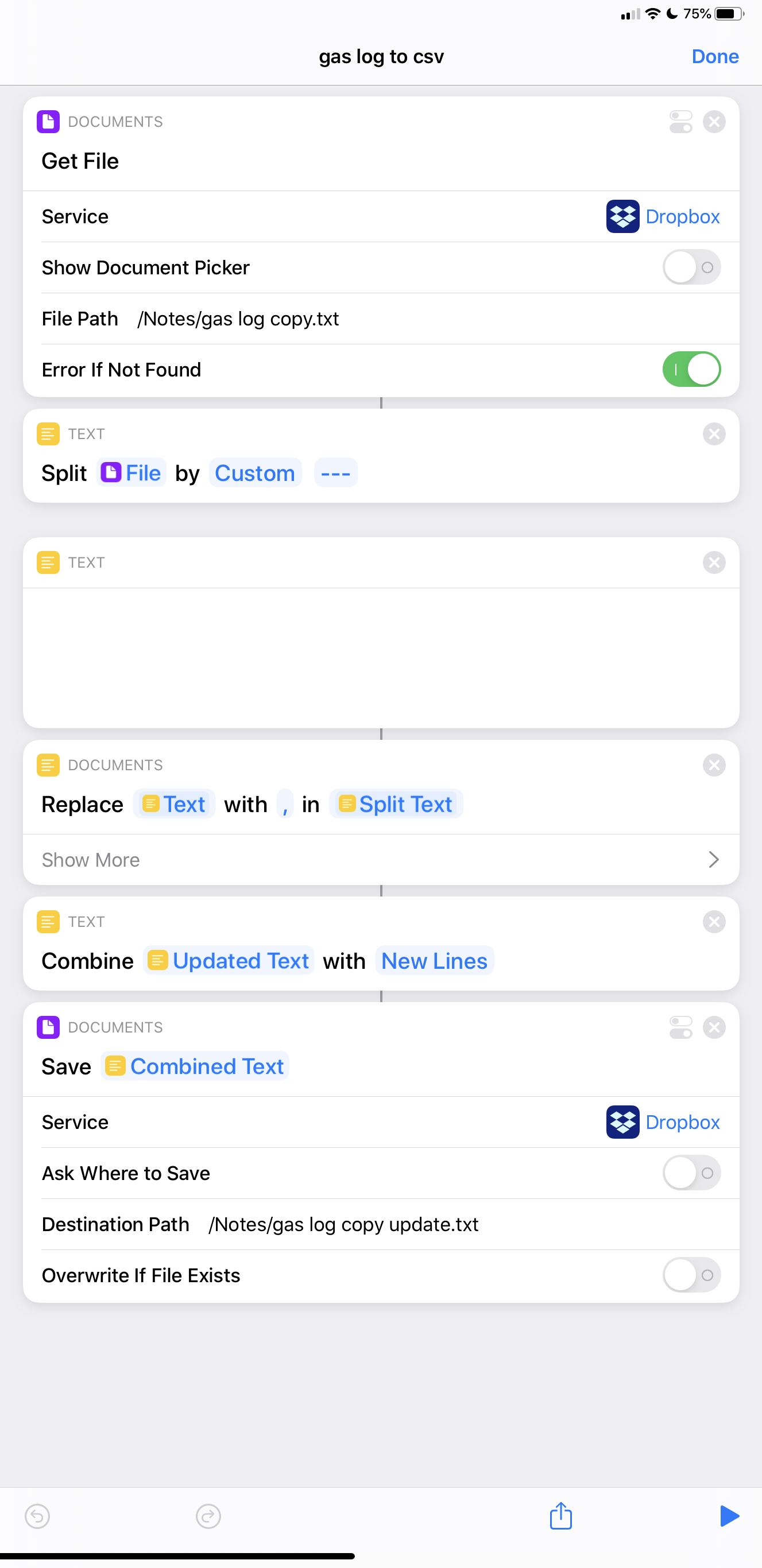 ‪This Shortcut takes the text file that I had been using, splits text on the separator (—), replaces new lines with comma (which is what CSV cells are separated on), and then joins the split text in the end. ‬
Once I had a series of lines with data on each line separated by commas, I was able to copy/paste into Numbers and adjust the columns as necessary. From there, I copied the data into Airtable and sorted by date.